Protection against high-risk events for law enforcement officers in crowd and riot control situations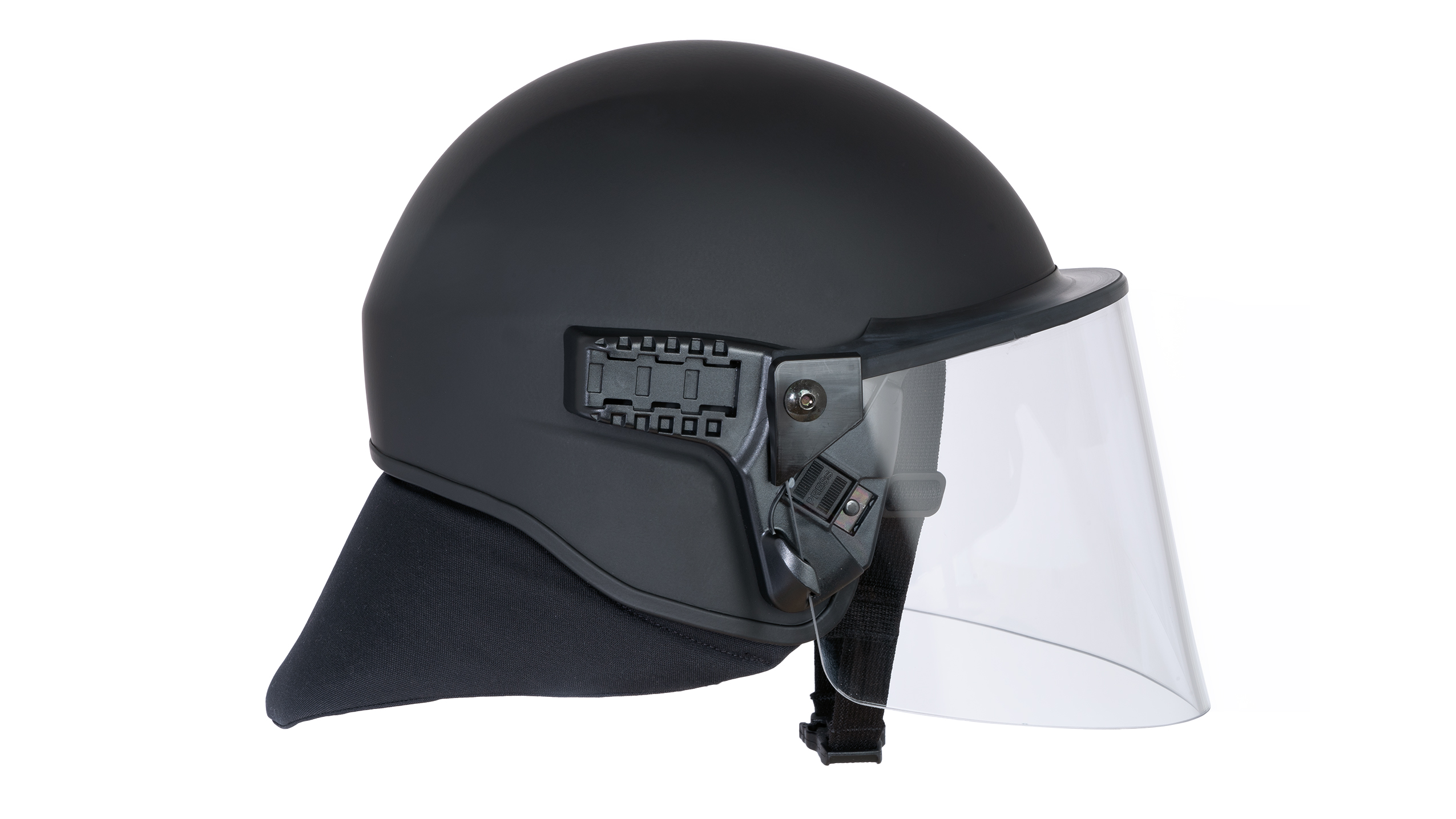 performance
modular functional comfortable
A high-end helmet with remarkable blunt impact and penetration protection. Modular and safe. Protects the head in a dynamic environment, from riot & crowd protection to corrections and cell extraction.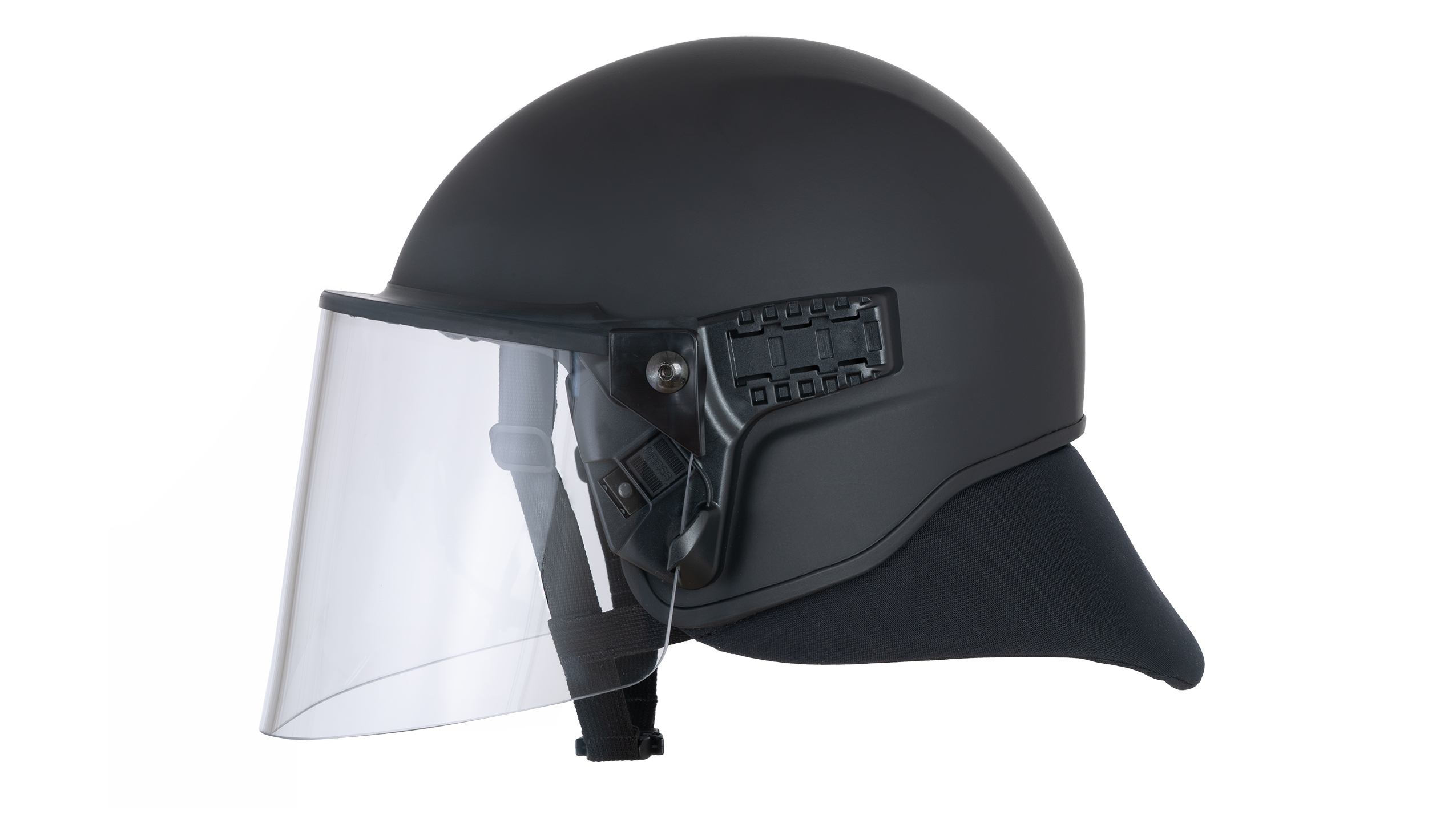 Protection – Imapct management acc. to EN 397 (shock & penetration), Penetration acc. to Czech Norm CSN 395360 Helmet & visor: TON3 (blade) & Neck Guard: TON1 (impacter)
---
Robustness – special helmet coating for protection against fire & chemicals
---
Modularity – consists of a helmet shell, retention & suspension, visor, mandible, neck guard and add-ons.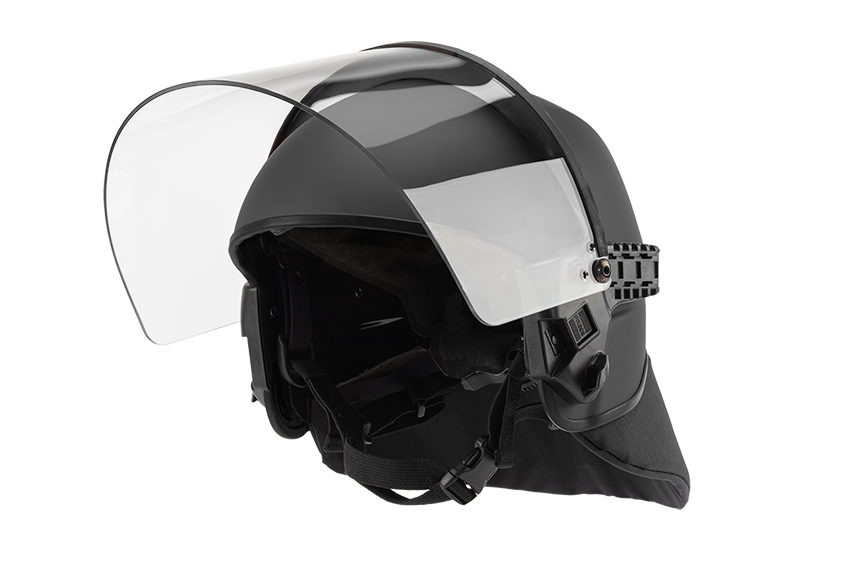 Adaptability – removable neck protection and visors protect against stones, sharp objects, flames, etc.
---
Extra protection – visor liquid barrier & rail drainage for protection against biological & burning fluids
---
Functionality – riot rail with piccatiny system on both sides for add-ons like cameras, flashlights, etc. Riot rails with integrated sockets for mandible and/or breathing mask.